Herman Melville began writing Billy Budd in 1888, leaving it unfinished when he died in 1891. It was discovered and posthumously published in 1924. The novella has been much analyzed, not least the twisted homoerotic attraction of Claggart for the beautiful youth (see, e.g, Eve Sedgwick in The Epistemology of the Closet and Robert K. Martin in Hero, Captain, and Stranger).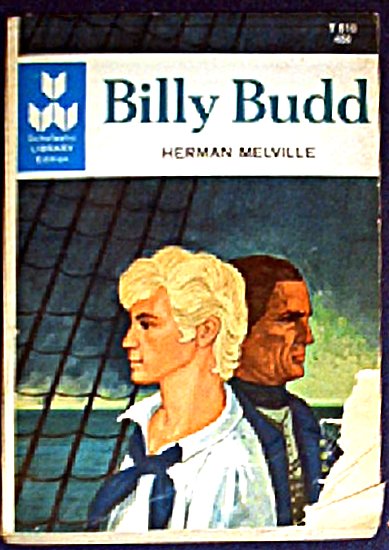 r).
No one is ever going to know what Melville thought that Capt. Vere thought, or what he said to Billy in visiting his "cell" after the verdict, before the execution. The summary trial (instead of delivering Billy to an admiralty court) and obvious verdict fit with strict discipline, particularly in wartime, shortly after the mutinies. And there is no purpose that could be served by revealing what Vere knew of Claggart's motives in provoking Billy. The subsequent press report (in the novella) is grotesque, not least in having Billy stab Claggart, but also in supporting a suspicion of mutinous intent where there was none.
Though running only a hundred pages, there are maddening pages that seem irrelevant digression to me. Melville was not a tightly focused writer, as Moby Dick amply demonstrates, while leaving some aspects of important characters cloudy. The narrator of BB is a prime example. Who is he? Why is he sometimes so oblivious, at other times having access to what the characters thought and felt?
That the manuscript was found decades after Melville's death is astounding. I'm not sure Melville would have polished away the accretion of digressions that annoy me, but who knows? He probably did not know that many would regard this uncompleted and lost manuscript as his masterpiece, or, indeed, that he would be posthumously recognized.

(Ryan, Stamp, and Ustinov as Claggart, Budd, Vere)
Most of Melville seems overwritten to me. I'd cut half of Billy Budd. I think that Billy Budd is an instance in which the movie adaptation (by Peter Ustinov who also played Capt.Vere, produced, directed, and starred in the film) is better than the book. It does show a post-verdict interaction between Billy and the captain in which Budd's innocence persists and the captain's shame (if not guilt for setting up Budd hearing Claggar's lies) mounts. And it was perfectly cast with Robert Ryan as Claggart, Ustinov as Capt. Vere, Melvyn Douglas as Dansker, and introducing a blond-haired Terrence Stamp as Billy Budd (he received a best supporting actor Oscar nomination; Ed Begley won the award in "Sweet Bird of Youth"). It was shot by the great Australian-born cinematographer Robert Krasker (The Third Man, The Quiet American, Senso).
© 13 May 2019, Stephen O. Murray