About Us: An Overview
Last updated July 1, 2016
---
The Tangent Group is the registered d.b.a. of the Homosexual Information Center [HIC], one of the nation's oldest ongoing organizations dedicated to LGBT rights.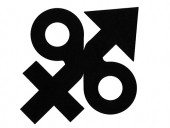 The Homosexual Information Center is an independent nonprofit organization committed to gathering and disseminating information to the public regarding the nature, circumstances, and social issues of homosexuality.
The HIC was established in 1965 by a faction of ONE, Inc., and was legally founded in Los Angeles, California in 1968 by Don Slater, Tony Reyes, Billy Glover, and Jim Schneider.
---
Our Mission
HIC's objective is clarification and eventual settlement of the issues surrounding homosexual persons and behavior.
Our procedure is to generate, gather, organize, make available, and broadcast ideas between and among homosexual and non-homosexual people regarding the facts and opinions regarding human sexuality.
See also:
---
Founding Documents
Certificate of Corporation for Transaction of Business under Fictitious Name. Pub. March 6, 1969
Founding Bylaws of the Homosexual Information Center (1968)
Exemption from Franchise Tax, State of California Franchise Tax Board
---
About the HIC Archives
• See our Finding Guide to our Files Collection, 1933–2005, curated by Special Collections, Oviatt Library, CSUN
• Peruse our Archival Holdings within the Vern and Bonnie Bullough Collection on Sex and Gender
• Explore the The Blanche M. Baker Memorial Library (formerly ONE Library), items collected by Don Slater, Jim Kepner, and other librarians for ONE, Inc. between 1952 and 1965
---
If you would like to be a part of the continuing work of the Tangent Group and would like to receive our newsletters and internal communications, then you are invited to become a supporter. Your tax deductible contribution will ensure that we can continue our policy of free distribution of Tangents' message to those who can best use the material, such as legislators, law enforcement officials, librarians, scholars, journalists, and educators.
Please help us to work toward social equality for all persons regardless of sexual orientation and to preserve the history and heritage of bisexual, homosexual, and transgender people so that they, in turn, can best contribute to the vitality of a healthy society.
---
©2015, 2016 by The Tangent Group. All rights reserved.
---