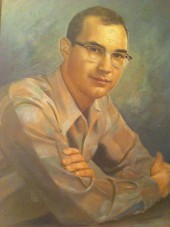 …regarding today's DOMA and Proposition 8 Supreme Court rulings.
June 27, 2013.
Here is the statement in full:
For LGBT rights, only a handful of Supreme Court cases have been as truly historic as today's DOMA and Prop 8 decisions. We are proud that historians helped make them possible.
Through amicus briefs and testimony at lower court levels, members of the Committee on LGBT History produced a rigorous understanding of marriage as an institution that has consistently changed over time. As historians of sexuality and gender, we also view the marriage decisions within the context of the Court's other rulings this week, particularly those about the Voting Rights Act, affirmative action, and adoption.
The Committee on LGBT History urges scholars and the media to explore the ways in which these cases and the issues they address mutually inform each other. While collectively they seem to define equality in this moment as a kind of "difference-blind" sameness, the history of intersections between sexuality and race suggests that their implications will be more complex. For same-sex families in the South, for example, many of which are headed by African American women, changes to the Voting Rights Act could have deeper ramifications than the overturning of DOMA. Members of the Committee on LGBT History will continue to contribute thorough and nuanced scholarship to the ongoing work for justice.
Don Romesburg
Co-Chair, Committee on LGBT History
---