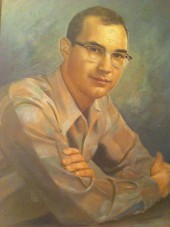 March 17, 2010.
The March 1, 2010 issue of OutSmart magazine shows how rich in GLBT resources Houston is, starting with the oldest organization still going in America, The Diana Foundation.
It also shows how even electing a lesbian mayor of the city can cause internal problems in the community/movement's political organization.
Brandon Wolf has done a great job of research in writing about "The Dianas," which started in 1954 as a social group mainly as a private gathering to watch the yearly Academy Awards, the catalyst for their own awards.
As in all cities, the police in Houston were anti-gay and harassed patrons at gay bars, often calling employers after checking the license plates on cars near bars. So there were often private parties, and from this grew an organization that worked for the cause in the opposite way the first LGBT organizations did.
The Diana Foundation worked from a social organization to become a supporter of LGBT services. In Los Angeles, both Mattachine and then ONE worked as cause organizations and hosted publications which then had social events to help raise money or to give a place for people to meet and discuss issues or to be entertained — such as Homosexual Information Center's production of the play The Women as a fund-raiser. And entertainment was a part of ONE's yearly Midwinter Institutes.
Tribute is paid to the founders, who slowly built up a small gathering, to a large event which raised money for resource services. The first event, in 1954, was held at the home of David Moncrief. Each year more people came, and more entertainment was offered. Material of the organization history is saved at the Charles Botts Collection Archive. There are similar organizations in other cities, such as the Krewe of Apollo in cities like Shreveport and Bossier.
The article (which will be continued in the April issue of the magazine) covers the organizational history by decades, which show not only its growing history but gives a valuable history of the gay bars over the years in which some of the events were held after it grew too large for private homes.
The group incorporated in 1976, after getting aware of the changes in society and possibilities for service when Stonewall happened in 1969.
OutSmart covers another organization which also seems to have a similar internal problem as Mattachine and ONE: disagreements on purpose and questioning the control of one individual who wants to promote his own agenda. This is covered in the article "New Blood," by Josef Molnar, about the internal disagreements in Houston's GLBT Political Caucus. Ray Hill, who has been active for years, takes a long view of the issues, but some members find the leadership of Kris Banks to be too dictatorial. But one of his main projects, which took support away from good candidates for other offices, was to concentrate on supporting what turned out to be the successful effort to elect now Mayor Annise Parker.
And while not the Academy Awards, there is also a good article by Lawrence Ferber covering films at Sundance, including The Kids Are All Right.
So OutSmart offers a great variety of information and entertainment to the Houston area readers and shows how large the community/movement is, in its list of organization meetings, and services and events. One of several great community/movement publications carrying on the journalism started by ONE magazine in 1953.
---