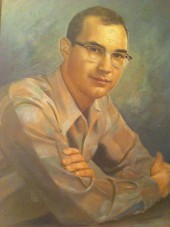 June 17, 2010.
To Karen Ocamb:
I want to put on the record that once again Frontiers Magazine seems to discriminate against some elements of our community/movement, even when strangely enough it misses by covering one source in one section but ignoring it in another.
Specifically, you cover only one Los Angeles library/archive and ignore others, including Mazer Archives (West Hollywood) and the Homosexual Information Center Archives (Cal State, Northridge). What is strange is that you then ignore the second most important event in the Timeline you give, which was the morphing of early Mattachine (1950) into ONE, Inc. and ONE magazine in 1952.
The first public organization and first national publication, which won a U. S. Supreme Court battle, running from 1954 to 1958 with the Post Office about the ability to mail material discussing homosexuality — well covered in the book Courting Justice, by Deb Price and Joyce Murdoch.
To make even a small effort to give your readers some sample of the history of the homosexual civil rights movement, which started in L.A. and spread nationwide, and ignore the founders of the movement, Harry Hay, Dale Jennings, and shortly thereafter Don Slater, Dorr Legg, and Jim Kepner, is giving a inaccurate view of the history and denying these people their due.
How about a mention of resources that do give the history, such as books by Paul Cain (Leading the Parade), Jim Sears (Behind the Mask of the Mattachine), C. Todd White (Pre-Gay L.A.), and two books Stuart Timmons worked on (Gay L.A. and The Trouble With Harry Hay)?
Public libraries in other major cities have hosted discussions on such works, such as New York City and Chicago. I'm surprised that the librarians in Los Angeles have ignored this valuable history. And the same can be said about the librarians at the L.A. universities since they have not, to my knowledge, done events like most major universities have done, such as the University of Chicago, CUNY, the University of Minnesota, etc.
What is that Biblical saying, "A prophet is without honor in his own country?"
---