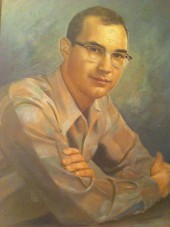 August 10, 2008.
There are two very different articles involving women in this issue of Windy City Times, and both are important, one historically and one currently.
First, the column "Chicago Gay History," by John D'Emilio, talks about writer Valerie Taylor and has information not many of us knew. She had to struggle to support her family after leaving her husband and was able to do this with writing later on.
She, like many in her time (born Velma Nacella Young in 1913 in Aurora IL), had a hard time finding friends. The Ladder helped, but it was local Mattachine Midwest that helped too, as she helped it, in the '60s. And she grew and did not stagnate and did not hide in the closet. She deserves our respect.
Then we have a different take on the gun-owning issue, from Rev. Irene Monroe, who asks the question: Would homosexuals be safer if we had our own guns to fight back when attacked by terrorists/anti-gay people? This is interesting coming from a woman and also using the information from the Pink Pistols, a group founded by Libertarian activist Douglas Krick, in Boston. It now has 48 chapters. Self defense is an issue we need to discuss.
---