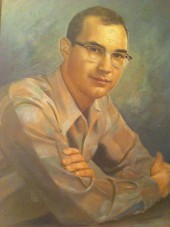 March 31, 2010.
I want to put on the record why I am not going to continue my subscription to Los Angeles Magazine.
I lived and worked in Los Angeles most of my adult life and know a little about its history in the '60s to '90s. And so I can tell you that you have not covered my part of the history, then or now.
I am a co-founder of the Homosexual Information Center, which came out of ONE, Inc. (publisher of the first public homosexual magazine, ONE, in 1953) which came out of the first continuing homosexual organization in America, Mattachine.
This history is in the entertainment news as a play in New York is about the founders of Mattachine, The Temperamentals. Yet you have ignored the recent book by C. Todd White that covered this Los Angeles history, a serious history about a major sociological aspect of your city. While you covered the gossipy book Gay L. A., you did not cover Pre-Gay L.A.
---