Mrs. Stevens Hears The Mermaids Singing
by May Sarton
Published by W. W. Norton

Published 1965 ($4.50)
Fiction
220 pgs. • Find on Amazon.com
Reviewed by Barbara Grier (as "Gene Damon")
January, 1965.
---
Hilary Stevens, the protagonist of May Sarton's latest novel, is a 69-year-old poet-novelist. Preparatory to and during an interview she has granted to two young writers, who are working on an article about her "muse," she reviews her life and art. She talks about her poetry and her novels and why each book was born.
Her love, at 15, for a tutor, a hopeless female, unable to understand or respond, brought her first clear moment of simultaneous revelation and frustration—and her sudden escape into poetry, poor perhaps, but torn out of her need to act and react.
After the death of her husband (to and for whom no poems were written), the doctor, who held her hands both mentally and physically during the illness that followed, wisely dismissed a nurse to whom she had become too attached. This was the second and least emotional appearance of her muse.
Its third incarnation came in the person of an older woman. Deliberately away from the world, though surrounded by would-be lovers, friends and visitors, she briefly lit the world for Hilary in a moment of incandescent passion.
A singer, Madeleine Hi Rose, made the muse's fourth, curiously muted, appearance.
The major muse, however, was Dorothea, the teacher-scientist, the colder-warmer lover. With Dorothea, whose opposite face was her own, she had had the magic love-hate relationship:
Ten years older than Hilary, at the height of her powers, cynical, passionate, realistic. The anti-mystic by nature and by profession, for Dorothea was a sociologist. The attraction had been immediate, the attraction of opposites. The war had been immediate too.
Last has come her house-muse, the center of peace, where Hilary finds refuge and, hopefully, a new beginning.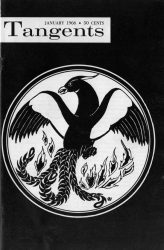 The roots of this book lie deep in the life and art of May Sarton, poet and novelist.
The daughter of George A. L. Sarton, historian of science, and Eleanor M. (Elwes) Sarton, she was born May 3, 1912 in Belgium. Educated there and in America, she graduated from secondary school at Cambridge High and Latin. In spite of taking no further formal education, she has received many honorary awards and degrees and has taught at Harvard, Wellesley, the University of Chicago, and other colleges and universities throughout the United States.
She has given, in I Knew a Phoenix: Sketches for an Autobiography (1959), an account of her early family life, her years—before devoting herself to writing and teaching with Eva Le Galliene's Civic Repertory Theatre and with her own theatre group, as well as of her friendships with such writers as Virginia Woolf and Elizabeth Bowen.
Miss Sarton is often called a metaphysical poet, though much of what she has written defies such rigid classification. She ranges from intense passion to crystal detachment, from excessive obscure symbolism to embarrassing clarity, but her poetry always has life and warmth. Unlike many poets, Miss Sarton bas improved as she matured. Her last volume of poetry, Cloud, Stone, Sun, Vine (1962), is primarily a selection from her five earlier books of verse. But the short final section, marked "New Poems," contains a beautiful and very moving sonnet sequence, "A Divorce of Lovers."
As a novelist, Miss Sarton is quite different. She retains her poetic style, but where the poetry often has intense passion and is always markedly feminine, her novels seldom have either of these qualities. They are more analytical, much less intense, except in certain passages, and less personal in tone than her poetry.
Her first novel, The Single Hound (1938), concerns Mark Taylor, poet, who, after a hopeless affair with an older married woman, turns to the poetry of Jean Latour for comfort. Later he finds that Jean Latour is a woman, an elderly teacher. The subtle portrait of Doro Latour (Jean Latour's actual name) and her two feminine companions, plus the wisdom given Mark by Doro, make up the body of the novel. Two of the sketches in I Knew a Phoenix throw light on this story's origin, as does the derivation of the title from Emily Dickinson's lines:
The soul condemned to be
Attended by a single hound—
Its own identity.
In Miss Sarton's 1950 novel, Shadow of a Man, the heroine, Persis Bradford, expresses the author's sentiments regarding parental persecution of a homosexual boy driven to suicide by his parents' failure to handle the situation properly. The novel also explores the emotions of Miss Ellen Forbes, principal of a famous private school for girls, and lifelong friend of Persis.
A Shower of Summer Days (1952), tells of a young girl sent to live for a summer with her aunt. The girl falls in love with the family as an entity and, quite specifically, with the aunt. There is an incredibly delicate chapter which remains a crystal moment in inter-feminine relationships, when the aunt recognizes the passion the girl offers and her own, regretted, inability to respond.
Unquestionably Miss Sarton's finest novel is Faithful are the Wounds (1955). It concerns the death by suicide of liberal educator Edward Cavan and its effect on his friends and family. Edward's life and death present a telling view of the constant struggle of the sensitive lover of justice against the pricks of safer worlds of compromise. Edward Cavan could not compromise with his beliefs. The fact that his dilemma is political rather than sexual does not lessen the impact of this plea for the right to be free. There is an overwhelming sense of love in this novel—the love of gifts, of nature, of old places, of cats, old friends, militant ladies, gracious minds, and the natural love of living each day as a treasured present.
Miss Sarton's 1957 novel, The Birth of a Grandfather, despite the unlikely title, contains two striking situations which occupy much of the book. Sprig Wyeth, the "grandfather" of the title, and his wife Frances, both have intimate and unusually close friendships with, each, a member of his own sex. Not until the end of the book do they come closer together as a married couple and, in effect, forfeit the other relationships.
In The Small Room (1961), Carryl Cope, distinguished teacher and scholar, is a lesbian. The novel concerns a dishonest act committed by a brilliant woman student of hers…at first seemingly inexplicable. The student, Jane Seaman, has had the guidance and the books of Carryl Cope but not the needed love. There is no reason to believe the student was attracted to Carryl because of Carryl's lesbianism, and every reason to consider that, in fact, the writer need not have used a lesbian in this role. For this reason the novel is a quiet, giant step in literature.
Messages are May Sarton's forte, and it is proof of her skill as a poet that they come across without intruding.
—GENE DAMON
---
©1965, 2017 by The Tangent Group. All rights reserved.
---