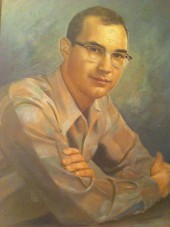 November 18, 2008.
The election of Barak Obama and the wide protests against the failure of the gay marriage rights in California tell us that this is the time to really discuss homosexuality.
And no pioneer of our community/movement is more important in "thinking" about the basic issues of being homosexual than Don Slater. His writings from when he and others came out of early Mattachine to found and publish ONE magazine and later the Homosexual Information Center are important in any discussion of issues.
Any historian and educator will need to read his thoughts in the magazine and the later issues of HIC's newsletter, which also contain views of W. Dorr Legg, Dale Jennings, Jim Kepner, Joseph and Jane Hansen, et al. who formed he early movement.
This material is increasingly available on the Tangent Group website and in back issues soon to be on the website as well as in a few available copies available to those who donate to support the onging work of HIC.
---