Odorizzi vs. Bloomfield School District
Donald W. Odorizzi, Plaintiff and Appellant
V. Bloomfield School District, Defendant and Respondent
Civ. No. 2950. Second Dist., Div. Two Notation
Nov. 3, 1966
Appeal from a judgement of the Superior Court of Los Angeles County. Shirley M. Hufstehdler, Judge. Reversed.
Action by a schoolteacher for declaratory relief and for rescission of a resignation allegedly submitted under undue influence. Judgment of dismissal after demurrer to amended complain was sustained without leave to amend reversed.
Burton Marks and Green, Simke, & Lesher and Stuart A. Simke for Plaintiff and Appellant.
Herold W. Kennedy, County Counsel, and Raymond W. Schneider, Deputy County Counsel, for Defendant and Respondent.
---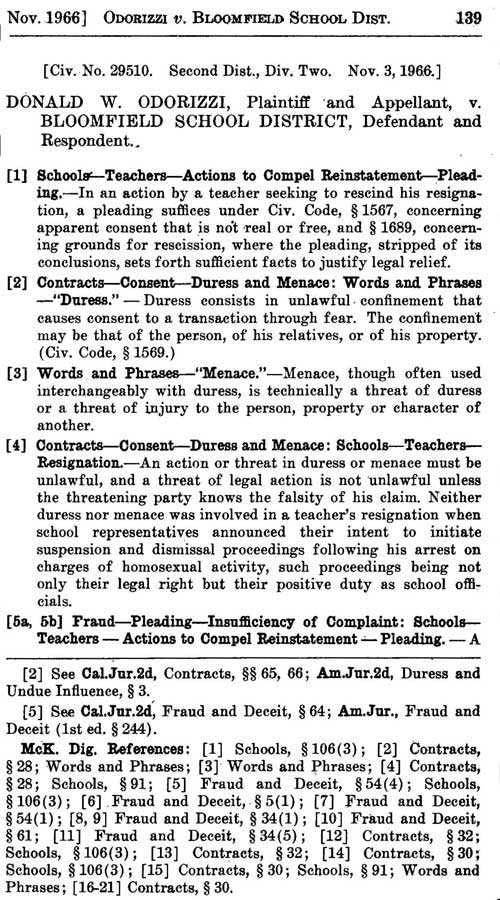 ---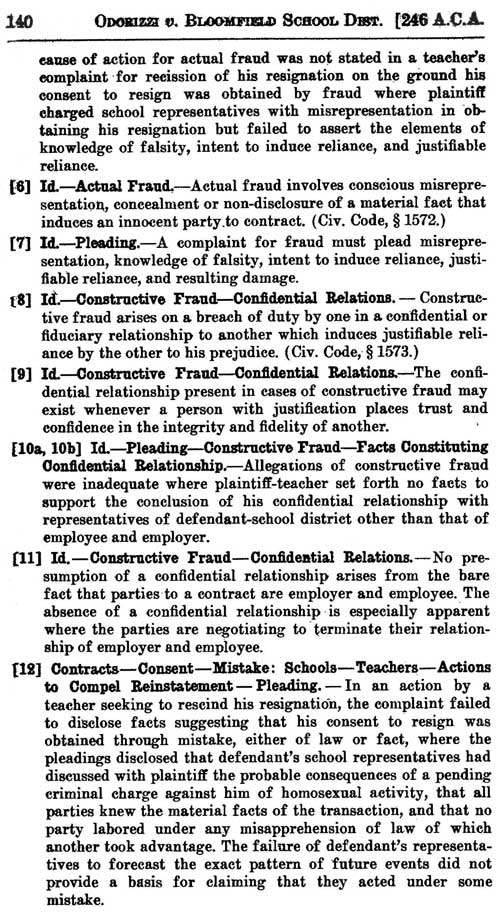 ---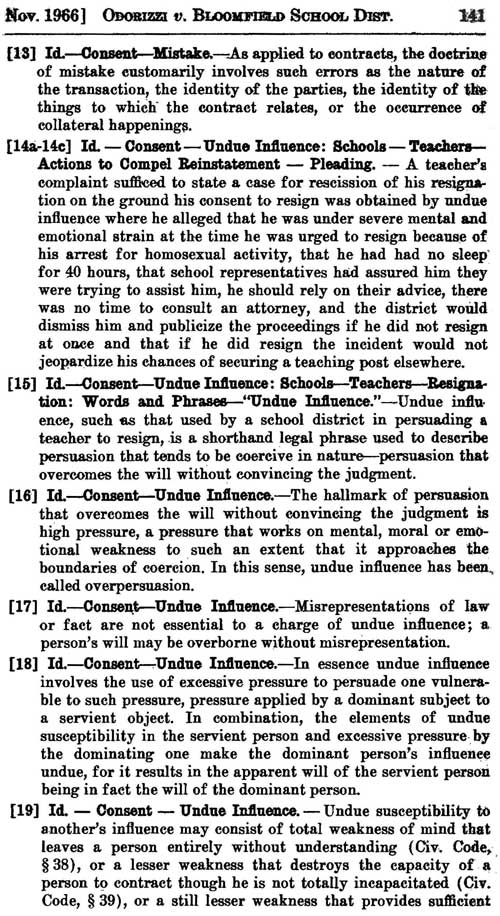 ---