Original Story By: A Memoir of Broadway and Hollywood
by Arthur Laurents
Published by Applause Theatre & Cinema Books
Published on April 1, 2001
History: memoir
448 pages
Find on Amazon.com
Review by Billy Glover
---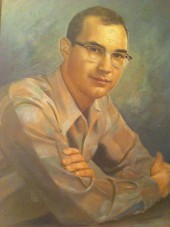 March 15, 2009.
My thinking about the book I found accidentally, the autobiography of Arthur Laurents, titled, strangely, Original Story By, subtitled A Memoir of Broadway and Hollywood, is proof to me that I was affected by the work of this man that I had never heard of.
Yet he was working in Hollywood during the time I was working in Hollywood (both on Cahuenga Blvd. West across the freeway from Universal Studios and later on Hollywood Blvd. in two places, 6715 and 6758).
Laurents was working with rich and famous celebrities (actors/writers/directors) whose work reached millions in books and movies — and would today on the TV celebrity shows.
We were reaching hundreds with a message that he personally needed. He wrote, and we wrote.
Laurents reached millions, most of who did not know who he was but saw his work, on Broadway and in the movies. He seemed to know every famous person, and had sex with most, such as of course Farley Granger.
We did a lot of talking about homosexuality — we were educational, not entertaining — but had little sex. The media did not find the work of the early people working for civil rights for homosexuals of interest, even that of the cute, sexy ones. So no one heard of Don Slater — even though his work appeared not only in ONE and Tangents magazines but also in the pages of the Los Angeles Times, the Herald Examiner, was written up by Peter Bart in The New York Times, and his military work was covered briefly in Randy Shilts' book, Conduct Unbecoming: Gay and Lesbian People and the Military, and later in the book of short biographies of pioneers edited by Vern Bullough, Before Stonewall, plus TV and radio talk shows (Joe Pyne, for instance, that day's Rush Limbaugh?) and at college and church discussions.
I was on Regis Philbin's show, treated shabbily, and Louis Lomax's, treated well, and a few others. As were Harry Hay and John Burnside. And so were people on the East Coast, making news, which Laurents doesn't seem to have known about, as he dealt with his own "issues."
But Judd Marmor was one of his consultants, and he worked with our movement too.
So I personally got much pleasure out of The Way We Were, and I did so then and now regardless of any "issues" Laurents had with the others who got the movie made. My overall feeling was and is that it is both a love story and how politics etc. effect even those who love — and how things turn out. That was what I wondered then and again wonder now, at the age when I know how things turned out. And the issues covered by the move, the black list, HUAC, applied not only to Laurents and his friends but to our movement's main co-founder, Harry Hay, so this all is the same even if the players never knew each other.
I feel America is better for the work of Laurents, even if we don't know it, and that is true of the work of Don Slater.
---