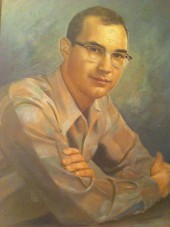 June 17, 2013.
Regarding the (Philadelphia) Gay History Wiki:
Thanks to Don Kelly for sending this link. Very interesting. I'm not sure the purpose and who is doing it. I only "know" several names, obviously Mark Segal (PGNews) BUT in the list of out-of-towners is the name of a local "hero," Chuck Selber, whom I knew slightly, and I knew a friend and co-ACT-UP person and friend of his and mine, Billy Smith.
The listing is very short, and I forget but assume he died in 1992 and it is an obituary. He was a co-founder of the first attempt at a gay group in the ArkLaTex, GLAD, which met at the Episcopal Center at Centenary College. It should be said that another co-founder, the main one, was David Dement, who has also died, a son of a later mayor of Bossier City. The founding meeting was held at the Holidome which David's father managed at the time, and the visitor was Houston activist Ray Hill.
Internal disagreement in a sense killed GLAD, but from its ashes came what is the still very active AIDS service organization here, the Philadelphia Center.
As to the list of organizations, I think they missed Janus Society which was the name of Clark Polak's group. He, of course, published Drum magazine, the first attempt to combine physique magazines with serious ones like ONE.
---