The Swimming-Pool Library

by Alan Hollinghurst
Published by Chatto & Windus (Random House)

First published 1988.
(Penguin/Putnam edition, July 6, 1989)
Fiction • 304 pgs. • Find on Amazon.com
Review by Stephen O. Murray
May 19, 1995.
---
Ever since I got English novelist Alan Hollinghurst to sign it, I had been meaning to reread The Swimming Pool Library. Yesterday, going half an hour past midnight, I read it straight through. (Note: you can find my first impressions of the novel here.)
The second time around it is still a very exciting novel—not just sexually exciting, though it certainly aroused me a number of times. Though irritatingly narcissistic, the rich and handsome young narrator, William Beckwith, has enough insight into his narcissism and privilege not to be loathsome.
He deserves to be startled at how Lord Charles Nanwitch manages (and probably also at how Phil and Billy manage). The major course of the novel is Lord Nanwitch revealing that unpleasant aspect of his past to Will. Heartbroken after the African man he had loved, Taha, married a woman, Charles had been arrested for public indecency in a public lavatory and was forever hounded by Will's moral entrepreneur of a grandfather.
The now-familiar characters are deftly drawn. I especially enjoy Rupert, the narrator's six-year-old nephew and co-conspirator.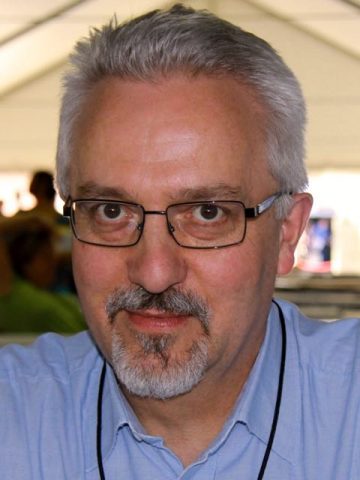 I had forgotten, though, the extent to which the novel is concerned with oppression. Besides two generations of police entrapment and imprisonment for solicitation, there is a skinhead fag-bashing and carnage to a former trick. Will is shocked to find a family complicity in that his grandfather, now the Viscount Beckwith, had led an anti-vice campaign in the 1950s.
Though his plan was revenge on the Beckwiths, Will is a spiritual grandson of Nanwitch in his erotic fascination with black sexual partners (and in appreciation of the novels of Ronald Firbank). Charles says all his true friends were black, although the master-servant pattern seems set. Will doesn't have friends (except James) and objectifies his sex partners (as sex toys) regardless of color.
It still seems to me that the book concludes with too many loose ends (especially James's case and the off-duty sexploits of the arresting officer), though Baron Charles Nanwitch had indeed woven a complex and elaborate web.
---
©1995, 2016, Stephen O. Murray
---