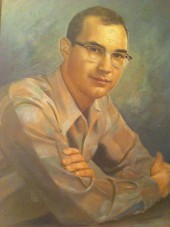 …and a casino website/telephone system crashes from too many calls.
November 10, 2013.
I think two bits of news I heard recently are interesting.
On C-SPAN's BookTV InDepth show author Kitty Kelley was asked where her material would go (taped interviews with friend of Sinatra, Jackie O., Oprah, et al. (for her own memory and to use in some of the people interviewed later denied being interviewed)) and she said, not to an archive where it will be stored in a basement and never seen or heard again—she said this is true of the Library of Congress, etc.
On a (GAC) TV show on Garth Brooks' three years at Wynn's Casino in Las Vegas, among the "revelations" of how he finally came out of retirement, it was mentioned that when it became known that Garth would actually start doing the show and tickets would be available—the website and telephone lines of the casino crashed.
---