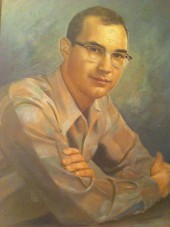 December 10, 2008.
The December issue of OutSmart is good, starting with the good cover, all the good people at a protest against the passage of California's Prop 8, and then the good article inside.
I feel the bigots actually lost, as it got people involved in the cause that would not have been active had it been defeated, in which case most people would have just thought things were so good they could relax and get apathetic.
I do hope Lt. Mark Timnmers (on November's cover) finds a good new job. And good to "hear" Ray Hill and his suggestion about the Grand Marshall.
I especially liked Nancy Ford's "letter to Harvey Milk." I also have wanted to let the pioneers of our civil rights movement know what has happened in the short time since they left us — most in the '90s. As she says, honestly: Oh, the things you have missed.
I personally would not have given much publicity to the book by Thomas Beatie, who is a lousy PR person for homosexual and transgender issues. He/she is exactly guilty of what our enemies say about us. He wants it both ways. I know there is disagreement in our community/movement over what objectives we are seeking — Don Slater and the people at ONE magazine sought civil rights, but also the right to privacy, a basic right. This person violates that goal by seeking publicity. It is wrong to be ashamed of being gay. we should not care what others think of us. It is another to either seek "approval" of our sexuality, or exploiting it, as is done in this case.
---