A Few Doors West of Hope:
The Life and Times of Dauntless Don Slater
by Joseph Hansen
Published by HIC Publications
Published February 14, 1998
Nonfiction (history, biography)
90 pages • ISBN: 0966260606
---
Abstract
In January, 1953, sixteen years before the Stonewall rebellion in New York, Don Slater, in Los Angeles, launched ONE, the first openly sold magazine in the United States to speak out for homosexuals.
This was a bold move. Same-sex acts were outlawed in all 48 states. Putting the subject into print, and sending if through the mails, were forbidden. But Don Slater went ahead. And this was the true beginning of Gay Liberation in America.
Now, in sparkling style, award-winning novelist Joseph Hansen tells Don Slater's story for the first time. His courage and determination against all odds will inspire you and make you proud.
---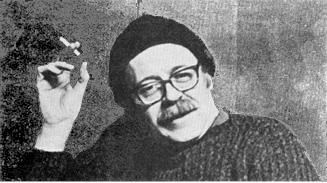 Also see:
---