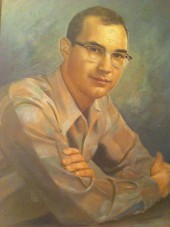 October 28, 2007.
I want to talk about the good things in the current issue of the Gay & Lesbian Review Worldwide.
I hate to start with a negative, but that ad from the Hanns Ebensen travel thing says they had the first organized gay travel and of course ONE, Incorporated did. In fact, when we separated in 1965, Jim Kepner was on the 2nd or 3rd such trip to Europe.
I liked the articles on Christopher Isherwood, and this is relevant since as we know, things seemed good for homosexuals in Germany, then things went terribly wrong, as Harry Hay pointed out.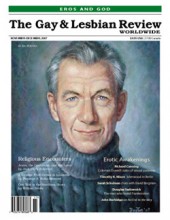 I liked the thoughts on John Lauritsen's book on Frankenstein, and how we sometimes internalize hate from society. Jesus didn't mention homosexuality as the article points out, and the next article ("From Religion to Eros"). And black men being castrated, as one article discusses, is like the scene in Brokeback Mountain where the young boy is shown the castrated gay man. Strange fruit indeed.
As I said, I liked Bill Percy's letter and book review. But I didn't like "Mississippi Sissy." This is nothing like my experience in early Louisiana.
And the articles on Japan and China keep us reminded of homosexuals in other countries. And the book on theories of homosexual (Before Stonewall) is interesting.
Anyway, thanks to Richard Schneider for another good issue.
---