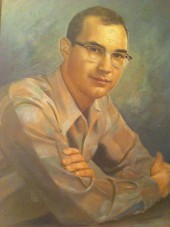 August 11, 2008.
Donecia Pea did a good job of giving the readers of The Shreveport Times understand why Bobby Darrow deserved the honor of receiving the first G. Scott Griffin award, for his contributions to the local community.
His work with local theater groups contributed our the culture of the Ark-La-Tex, and his support of the Philadelphia Center helps keep it as a valuable part of the fight against AIDS.
It is good to have coverage of people who contribute positively to our community.
---