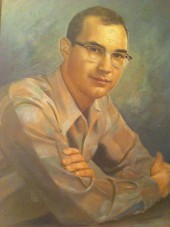 March 24, 2010.
Congratulations on your new Gay & Lesbian Community Center of Pittsburgh, and its library.
This resource is not just for the local community/movement, but for all LGBT people and allies everywhere. Such events as your Grand Opening should be news in all LGBT publications, especially guides such as the  Gayellow Pages, so that anyone visiting Pittsburgh will know about your work and visit it as well as getting the local publications with news of events.
The Jim Fischerkeller Library at the Center, like other groups holding meetings there, such as GLSEN, GLENDA, etc., will serve to educate people and hopefully will be used by members, students, journalists, and others today and will be there for future generations.
---