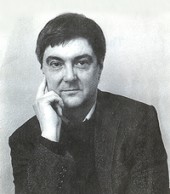 November 23, 2012.
In 1974 I wrote a monograph entitled Religious Roots of the Taboo on Homosexuality: A Materialist View.
I printed it myself on an AB Dick offset press at Come! Unity Press, a quasi-anarchist collective that insisted that every publication printed there be free to anyone who could not afford the cover price.
All of us who used the press had to learn how to make plates, run the press, and bind our publications. Although never advertised or distributed commercially, Religious Roots sold several thousand copies. It was translated and published as a pamphlet in German.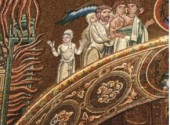 I've now re-published Religious Roots as a newly typeset PDF pamphlet, with scans of the original covers, and have added images of 12th century Sicilian mosaics depicting the Destruction of Sodom.
In re-reading the pamphlet, I was a little embarrassed by some of the rhetoric ("class struggle," "bourgeoisie," etc.) but decided not to change anything.  Religious Roots has historical importance in that it helped bridge the new Gay Liberation movement and the older Freethought and Atheist movements.
On the basis of this pamphlet, I was asked in 1974 to write an article for the venerable British monthly, The Freethinker, which since then has published many of my writings.
Links to the Religious Roots PDF pamphlet are listed on my Gay Liberation and Freethought pages.
---