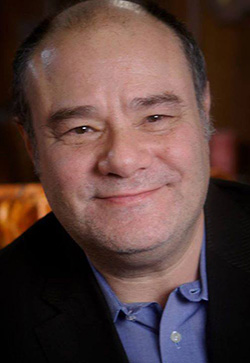 Mark Segal
October 25, 2016.
Earlier today saw this pic of Trump on TV with the LGBT's 4 Trump sign behind him. Made me wonder why?
Then I got the following and understood:
Pennsylvania LGBT Leaders Respond to Anti-Gay Discrimination Lawsuit Against Trump National Golf Club Philadelphia
Members of Hillary for Pennsylvania's LGBT Leadership Council responded to news that Trump National Golf Club Philadelphia in Pine Hill discriminated against an LGBT employee, Eleazar Andres. Andres, who is gay, has filed a lawsuit claiming that while working at Trump National Golf Club he was harassed and assaulted by co-workers, then fired after he brought the issue to management. In an interview with the New York Times, Trump has previously compared his opposition to same sex marriage to using new kinds of golf putters, saying he's a "traditionalist."
Yesterday, Hillary Clinton addressed the lawsuit saying, "We know a lot about how Donald Trump works, and today, today, we heard yet another story […] For starters, it's a painful reminder of the harassment, violence, and discrimination that too many LGBT Americans still face every day. And it is deeply disturbing that instead of stepping in to stop the tormentors, Trump's golf club turned on the victim for coming forward. If that's how Donald Trump runs his business, what does that say about how he would run our country?"
"When it comes to divisive and discriminatory legislation that alienates businesses and embarrasses Americans, the Trump-Pence ticket has led the way. It's unacceptable that Donald Trump's golf course may have fired a gay employee who spoke out against being harassed. Everyone deserves the basic human right to work without fear of being insulted or attacked," said Mark Barbee, Bridgeport City Councilman.
"Donald Trump has a troubling record on LGBT issues, and these allegations of anti-gay harassment at his golf course further confirms that he is unfit to be president. Trump has opposed marriage equality and said he'd support so-called 'religious freedom' laws that discriminate against gay people. As someone who built his campaign on insulting women, Muslims, and immigrants, Donald Trump is too divisive to be president," said Alex Reber, Vice Chair of the Dauphin County Democratic Committee.
"In too many places in our country, you can get married on a Sunday and fired on a Monday. No one should suffer harassment because of who they are or who they love – not from Donald Trump or anyone else. This is just another example of the discrimination that LGBT Americans still face far too often and why we need a president like Hillary Clinton who will fight for equality," said Bruce Kraus, President of the Pittsburgh City Council.
---
©2016 by Mark Segal and The Tangent Group.
---