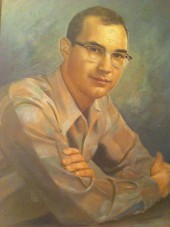 March 10, 2014.
I am not sure what parts of the LSU Alumni Magazine most people read, but, sadly at 81, most of us read what fellow students are no longer with us.
But I also glance at what young ones are doing and so want to say how good it is to read the news of Sehzad Sooklall, 2006 MCOM, who  is now at Yeshiva University's Cardozo Law.
I wonder if he was active in the LSU LGBT group, as he is at the Law School and that may be helpful to others who wonder if LGBT people are active in such organizations.
It would be interesting to see an article on what happened to graduates who were active in LGBT work at LSU and what they are doing today. Since I was at LSU from 1950 to 1955, there was no such group or resource, and I have found little help then and now at the library, etc.
---