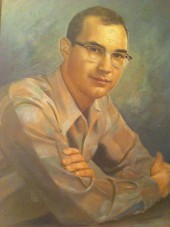 September 29, 2010.
Sometimes our friends can do us more harm than our enemies — as some LSU football players learned when their own fans were more unhappy with them than the West Virginia supporters who are supposed to oppose them.
That is what is reported by Glenn Guilbeau in The Times Monday ("LSU bites back at ferocious fans"). And the way Coach Miles thought about those booing fans, when the team is winning, could apply to some Obama supporters: "Those are the type people who go to work and complain abut the coffee when they didn't make it."
And Guilbeau goes even further into what could be said about "supporters" in a separate column ("Good passing games don't always add up to victories") when he talks about how even a maybe Heisman Trophy quarterback (Arkansas' Ryan Mallett) may not be passing right.
And this also relates not only to LSU's Patrick Peterson's playing but to how everyone thinks they know better how to get Obama more liked and successful.
Maybe fans of football and politics should talk, sociologically and psychologically.
---