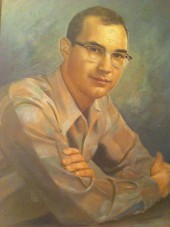 July 13, 2012.
As Natalie Cole announces she is coming to a casino in Shreveport on September 1, we learn than her mother has died.
I wonder if she knows that not only her dad, Nat King Cole, supported black civil rights efforts but that her mother, Maria, supported LGBT civil rights efforts in the late 1960s.
She invited Don Slater, ONE and HIC co-founder, to co-host a week of discussions on homosexuality on her talk show on KHJ-TV. (She had a co-host whose name I can't remember).
GLAAD should honor her as she was a celebrity who supported us in the late 1960s.
---