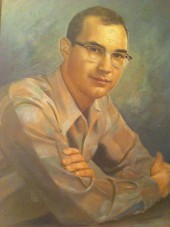 September 21, 2012.
This is a generic issue.
I have thought I'd have no problem in a nursing home at my age. No one would care about my sexuality—I of course have not been "active" for years anyway.
But I would stay in my house as long as possible because it is easier and actually cheaper for me and for the government/social security/medicare/medicaid, etc.
That is the blessing and question about Triangle Square in Hollywood and the one (John C. Anderson Apartments) Mark Segal is helping to plan in Philadelphia. Most retirement places now have regular apartments or rooms and then a section for later when you need assistance, etc. But except for these two, they are expensive. And of course these two are expecially gay-friendly.
---