Tea and Sympathy

by Robert Anderson
Published by Random House

First published in 1957
Play (drama)
128 pgs.
---
Reviewed by Stephen O. Murray
July 12, 1994.
Robert Anderson's 1955 play Tea and Sympathy is very tightly constructed.
The storyline seems familiar though I know I've never seen it and didn't think I'd ever read it before. It was very subversive of gender stereotypes in its day—a day in which they were more acute and in which non-marital sexuality was more taboo.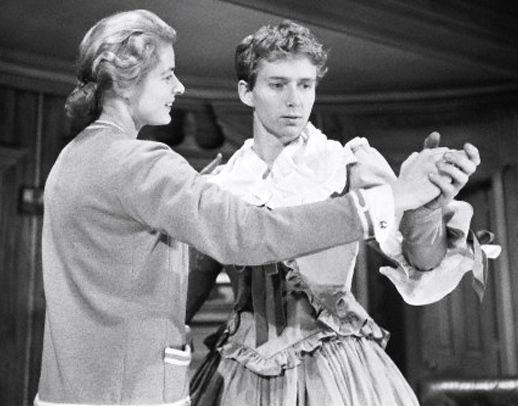 I think that it still is subversive, though some would argue that it should have been about accepting homosexuality (which could not have been staged then) rather than deflecting false rumors/suspicions of Tom (bullied as "Grace" by other boys) being "guilty" of "the sin not to be named by Christians." (Then, anyway. More recently it has obsessed Christianists who are less inhibited about naming it.)
(The earlier, "scandalous" Lillian Hellman play, The Children's Hour, also involved a pair who had not done what their sinister pupil accused them of, that is, had sex with each other.)
The part that most subverts machismo is less that Tom can rise sexually to Laura than that Laura tells her husband Bill that Tom is more of a man than he, to point out that Bill is the one who always wants to have boys around him, to tell him that she knows that he resents women (prefers male company [is homosocial]) and to suggest that his bullyboy masculinity is a cover for fear of his own lack of masculinity and a genuinely heterosexual orientation.
Robert Anderson (1917–2009) wrote screenplays for The Nun's Story and The Sand Pebbles as well as adapting his own plays Tea and Sympathy [1956] and I Never Sang for My Father (1970).
---
©1994, 2016, Stephen O. Murray
written 12 July 1994, later posted on Bubblews
---