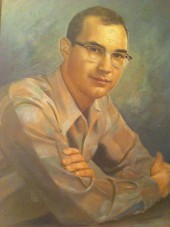 Aug. 25, 2007.
Dear Jim Schneider:
Thanks for this remembrance. You obviously knew Yolanda more than I did.
I only saw her a few times when we were getting ready to move in at 909 W. Adams.  I had of course sent her emails, and in a few cases she replied with a thought and in one case a name that Bill Percy might want to think about donating to — I forget which one now but am sure I sent it on to Bill. But I never understood how such good people could get along with what we considered bad people, but then I'm sure Morgan Farley, and even Harry Hay and John Burnside, kept asking that question about Don Slater sticking so long with Dorr Legg.
In a way, I sometimes think, how did I get through life and Mattachine/ONE/HIC with so little or few problems? So with life, in a way. Of course I took forever getting out of LSU (1955), with low grades, but I had fun and then went into the army and was kicked out of the army (Undesirable Discharge) but didn't suffer for it. I got on a train, came to L.A., got a job and place to live right away, in late 1956, handed out brochures for Stevenson for President, as I had at LSU in 1953 or '54, and joined ONE after Mattachine's Denver convention and a short time with Hal Call.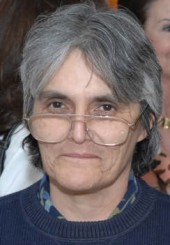 I would not have gotten any real benefits from the military even if I had an honorable discharge, as I already had a college degree and flunked out trying to get an MA at LSU (can't remember the year or summer though). And I have Medicare and have got Medicaid now — Donnie pointed out that I had such a low "income" that I qualified. So I have no medical costs and like LSU Medical (same as County-USC there) is fine, and it is close but think I could go anywhere with Medicaid, or at least to Emergency rooms as many people do since most doctors don't accept it. Anyway, I of course was unhappy with Dorr, and was unhappy that Jim Kepner told Chet Sampson to not support Don's move, thus thwarting your plan to save ONE as one.
I have had an eye operation-detached retina — and then my prostrate taken out and have short, thank goodness, flair ups of arthritis, and otherwise, am quite of with a small house and car — thanks to my parents — who also supported HIC (a little) and me all those years.
And now I have good co-workers/friends like you and Susan Howe and Todd White and friends like Jeanne Barney, and my non-gay friends/neighbors here, Donnie Underwood, and even Carolyn Smith and an older neighbor who gives me soup and her daily paper.  And now I am again in contact with Glenn and Lou and may find others from the good ole days.
I have one stray cat that sometimes comes in the house and a mother and three almost-grown cats that eat the food but are not friendly, which I think is best. But I have never wanted much more and to travel much.
I still have dear Melvin Cain and Peter and now Percy and Ron and Paul Harris, even thought I fuss at him. And I like many people in the movement, such as Paul Cain, Bill Kelley, and editors like Tracy Baim, Mark Segal, et al. So I have been to Boston, Pennsylvania, San Antonio and maybe to L.A. again someday and that is all I would do if I were rich.
So I feel I accidentally got through to 75 in good shape.
---