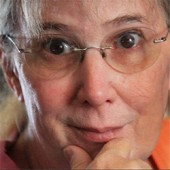 August 29, 2013.
Let me cast your minds back a year and a half when John O'Brien and I were mixing it up on your "Heavy Hitter's List," Billy. I never liked the man and never will.
O'Brien maneuvered himself into a position of being elected Director of One, Inc. by the Board of Directors through phony credentials backed up by an award winning scholar from the University of Southern California by the name of Dr. Walter Williams. The Board could hardly be faulted, could they…or could they?
Williams had his eye on getting hold of ONE for a song and a dance and O'Brien was "sent in" for that express reason. Once the reign of O'Brien began, materials began disappearing and money evaporated from the accounts and while the expenses were highly questionable and O'Brien didn't keep receipts (that alone should have earned him a one-way ticket to the Grey Bar Hotel) and by the time the Board realized they were broke and fired O'Brien, he had set a perfect stage for Dr. Williams to come in and purchase ONE, Inc.
Williams already owned something called the International LGBT Archives so he called the purchase of ONE a "merger" when in fact it was an acquisition. Williams has made sure than any and all subjective archive material research in his possession cost researchers through the nose even though he had no way of claiming copyright on the old ONE Magazine or the Homophile Quarterly and John O'Brien, in the last few months of reign as Director of the old ONE, destroyed all duplicate collections of ONE and the Homophile Quarterly by dumping boxes and boxes into the dumpster behind ONE's offices.
Now we find out years later that Williams and someone named Richard Arlington were using grant money to arrange sexual adventures with underage boys around the Asian and Eurasian areas of the world…and this is justified through the grants how…?
Considering the good intentions with which all the gay pioneers such as Dorr Legg, Jim Kepner, Don Slater and Billy Glover along with all those people who worked to start and maintain the original ONE, Inc., this gross capitalistic manipulation of such an important historical resource that makes me mad enough but when people like Williams and Richard Arlington (a longtime associate of Williams and who also got arrested in this international sexual predator case), who acted as a third party procurer of young boys for Williams and himself.
Considering John O'Brien's connection to Williams and Arlington should make any rational adult wonder whether O'Brien himself had any involvement, but as a person with an advanced education, I have to say that I don't convict people based on associations even if the rest of our once great nation seems so eager to charge ahead on those assumptions.
The one matter I can say is that the ONE, Inc. files, transcripts, history and archives will die with the life sentence of Dr. Walter Lee Williams and Dr. Richard Arlington and John O'Brien will go down in LGBT history as the man who fired the shot that killed it.
As far as the claim of Williams being the founder of the "ONE National Gay and Lesbian Archives", that is not a false statement since the original name of ONE was ONE, Inc. Williams first portrayed his acquisition of ONE, Inc. as a "merger" when it was nothing more than a means to raise more money for his international travels, and since he's presently under a RICO writ of forfeiture, ONE becomes the property of the United States government and will likely be auctioned off. It does give us good reason to attempt to get a grant to reacquire ONE from the government auction but it will probably be purchased by some rich gay or lesbian asshole who wants to hold it hostage for big bucks like Williams did.
I'd love to hear John O'Brien's defense of all this, but I deleted his email some time back due to his "I was everywhere" yarns regarding LGBT history that were obviously 20 lbs. of bullshit in an 8 oz. can.
---