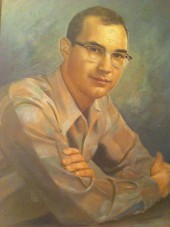 March 9, 2011.
It was a pleasant surprise to be glancing through the free local "alternative" newspaper, Forum News (Shreveport/Bossier), and see an article, with a picture of Stinson Carter, on his new book, False River.
And, talk about a small world, it points out that one of the writers he likes is Walker Percy, and of course my friend in Boston is history professor William (Bill) Percy.
Another Percy, William Alexander, wrote a famous book, Lanterns on the Levee. Bill has a paper/dissertation on him by a former student at the University of Texas. I found it very interesting not only about William Percy but about the times, race relations, and he knew famous people, etc.
This was a good reflection on life in Greenville, Mississippi and also in Europe.
---