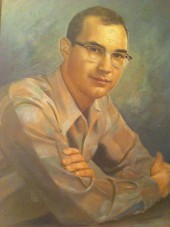 September 11, 2012.
RE: Phil Dragotto's query:
I've seen the New York Times article and a video clip regarding The New Normal. Does anyone know what station it's on? Is it on basic cable or a premium channel, such as HBO?
The New Normal is on NBC, so except for Utah, your local TV channel should have carried it last night—as it did the new "Friends" man's show (Go On). I think it said the show would be repeated tonight.
---