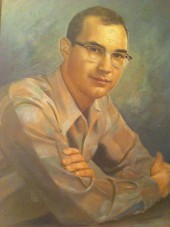 …but Don Slater connected with several people who had media coverage today—including one on C-SPAN's BookTV.
August 4, 2012.
I was watching on BookTV today—a repeat of an old interview with Gore Vidal. Then on came a discussion of a book, and the author was Rev. Robert Sirico.
Sirico says in his talk that he had been involved with several movements including the gay rights movement. He was discussing his book, Defining the Free Market: The Moral Case for Free Economy.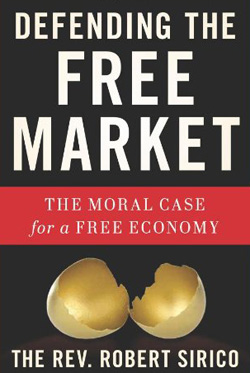 Sirico is founder of the Acton Institute for the Study of Religion and Liberty, and he met Don Slater during the decade after leaving the Catholic church as a young man in his 20s. When he came back, he became a Catholic Priest.
I don't remember what Don thought of his work. But I'm sure our files have material about him. My thought is that here is a person still affecting society that talked with Don—who knows what he thought then and now, but he at least knew Don's thinking.
The same would apply to a psychologist, and I have no idea where she is today, but she appeared on talk shows, etc., and she and Don liked each other. Her name is Irene Kassorla.
And who knows who read Don's editorials when they appeared a few times in the Los Angeles Times and Herald Examiner.
---